Remove Police & Gendarmerie Nationale virus (Removal Guide)
The 
Police & Gendarmerie Nationale
lock screen is a computer virus, which will display a 
bogus notification
, that pretends to be from the 
Gendarmerie Nationale
(French Police) and states that your computer has been blocked due to it being involved with the distribution of pornographic material, SPAM and copyrighted content.The Police & Gendarmerie Nationale virus locks the computer and, depending on the user's current location, displays a localized webpage that covers the entire desktop of the infected computer and demands payment for the supposed possession of illicit material.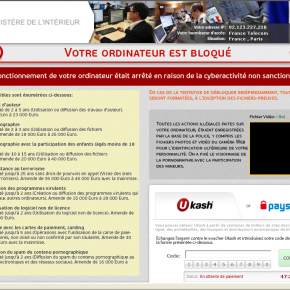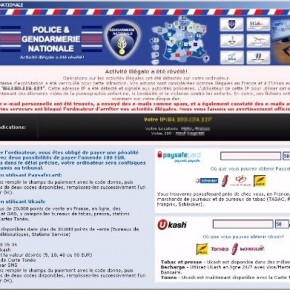 Cyber criminals often updated the design of this lock screen, however you should always keep in mind that the 
French Police
will never lock down your computer or monitor your online activities.
The message displayed by the threat can be localized depending on the user's location, with text written in the appropriate language:
System Failure
Police & Gendarmerie Nationale
Activité illégale a été révélé! Tous les fichiers sont cryptés.
Opéreations sur les activités illégales ont été détectés sur votre ordinateur. Votre système d'exploitation a été verrouillé pour cette infraction. Vos actions sont considérées comme illégales en France et á l'Union européenne.
Pour level débloquer l'ordinateur, vous êtes oblige de payer une pénalité de 100 EUR. 
L'amende doit être confisqué, votre affaire devrait être renvoyée à la cour, et toutes les données de votre ordinateur seront supprimées.
The 
Police & Gendarmerie Nationale lock screen is a scam
, and you should ignore any alerts that this malicious software might generate.
Under no circumstance should you send any money via Ukash to these cyber criminals
, and if you have, you can  should request a refund, stating that you are the victim of a computer virus and scam.
News article is edited by: yakura - 14-04-2018, 12:39